Our team at Freedom Allergy consists of compassionate and highly trained individuals that support Dr. Agrawal and strive to make your office visit comfortable and stress-free.
---
Shannel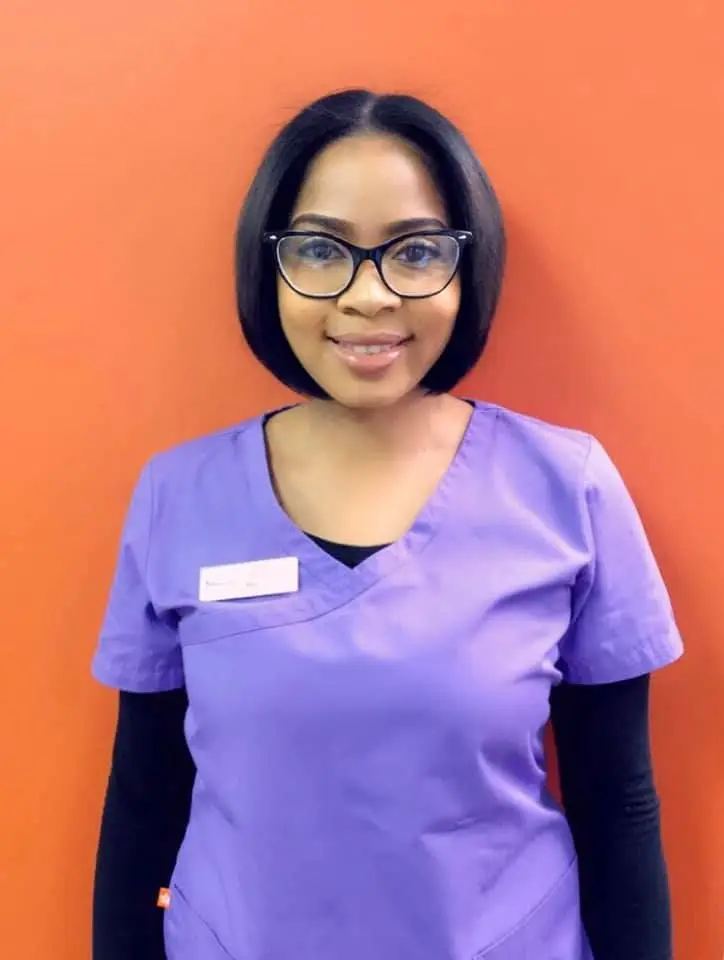 We are excited to have Shannel on our team! She has 10 years of experience as a Medical Assistant, including 3 years as a Front Office Lead/MA for a large Urgent Care Center. Shannel is cross-trained at Freedom Allergy, with front office responsibilities as well as clinical duties. We are so happy to have Shannel with us!
Danielle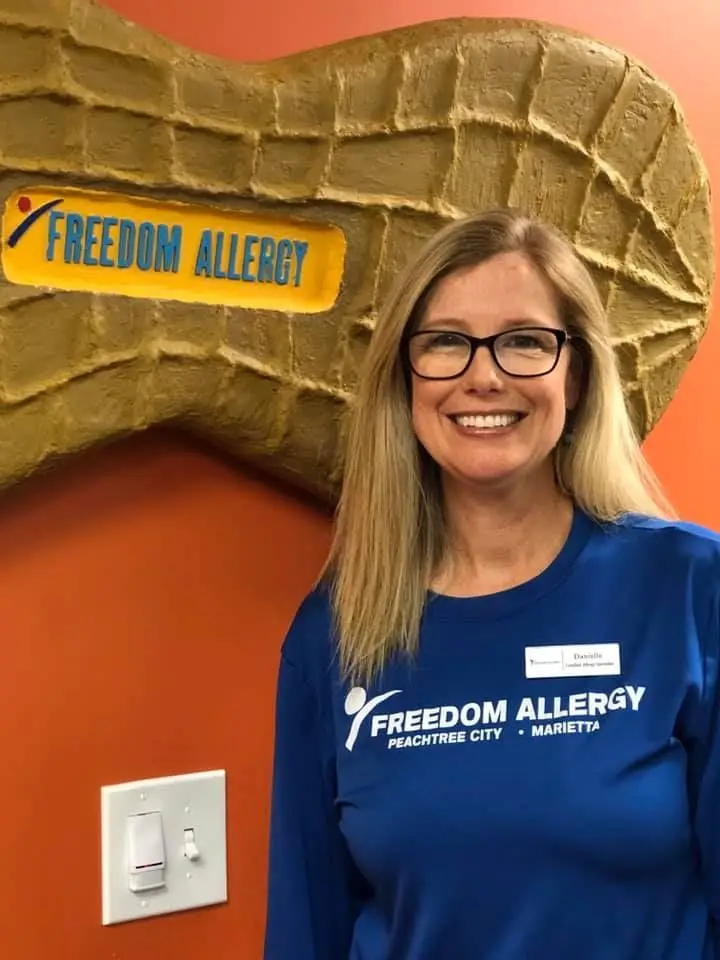 Danielle, our certified allergy specialist, has over 25 years in the field of nursing and has a background in ENT and pediatrics. She has trained extensively with Dr. Agrawal in the field of allergy, asthma, and immunology. She has a wealth of knowledge about anything allergy-related, and loves answering any and all your questions! Thank you, Danielle, for all that you do for us!
Brandy
Brandy is a new addition to Freedom Allergy. She is a graduate of Bloomsburg University of Pennsylvania, Bachelor of Science Nursing program and Simmons University, Master of Science in Nursing, Family Nurse Practitioner program. She has 14 years of nursing experience and has trained to provide care to pediatric and adult populations. She has experienced Oral Immunotherapy first hand with her son and is always willing to provide support to families undergoing treatment. Outside of work Brandy is raising her two children with her husband in Peachtree City.
Amanda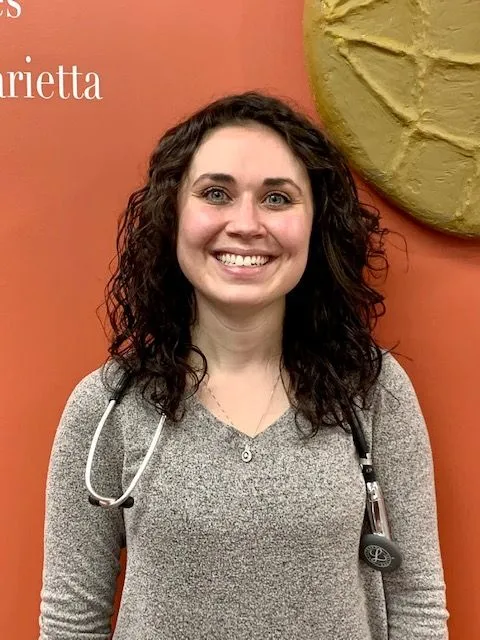 Amanda is one of our nurse practitioners. She graduated with honors from the Family Nurse Practitioner Specialty Track at Chamberlain University. She has over 5 years of experience working in an Emergency Department, performing rapid trauma assessment, and providing medical care to patients, as well as over 4 years of experience working for an allergist and providing allergy skin testing and immunotherapy injections. Amanda loves to garden and exploring new places with her children, husband, and rescue pups.
Jill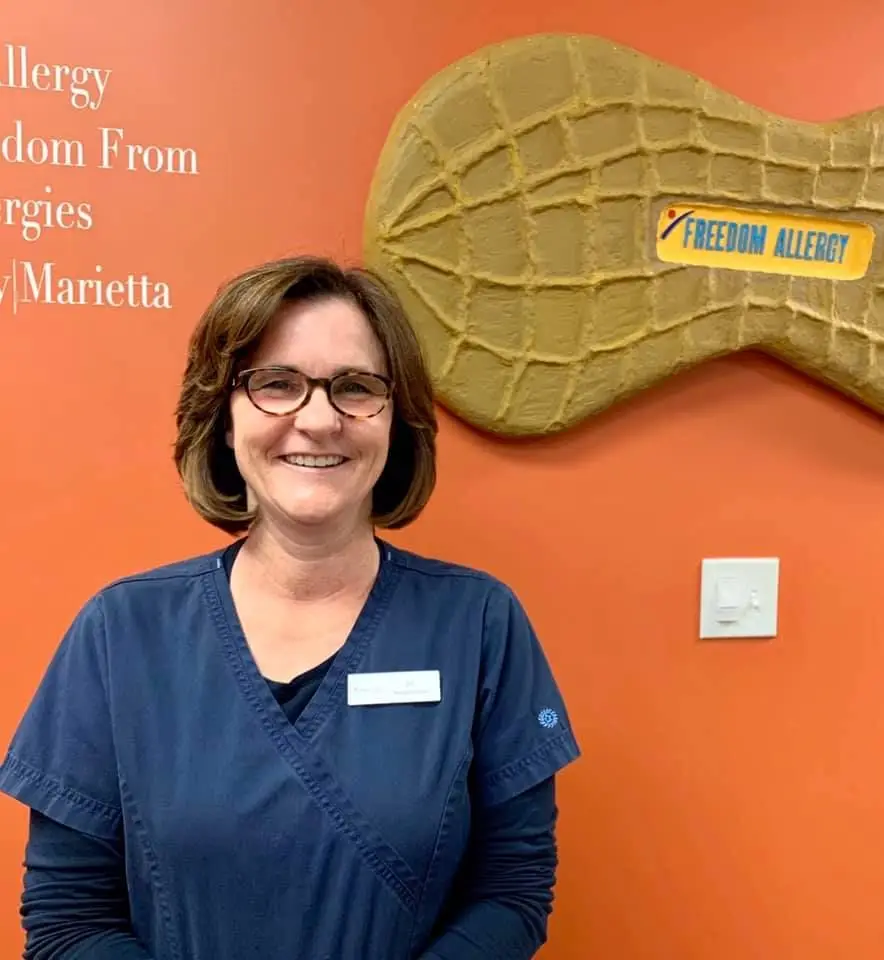 Jill is another addition to our medical staff – she is a registered nurse and fills in as needed when the schedule is busy or when someone needs to be absent. You may see her at the front desk or in the back helping with patients. Jill is a recent transplant from Texas where she worked as the shot room nurse in an allergy clinic in the Dallas area.
Jacob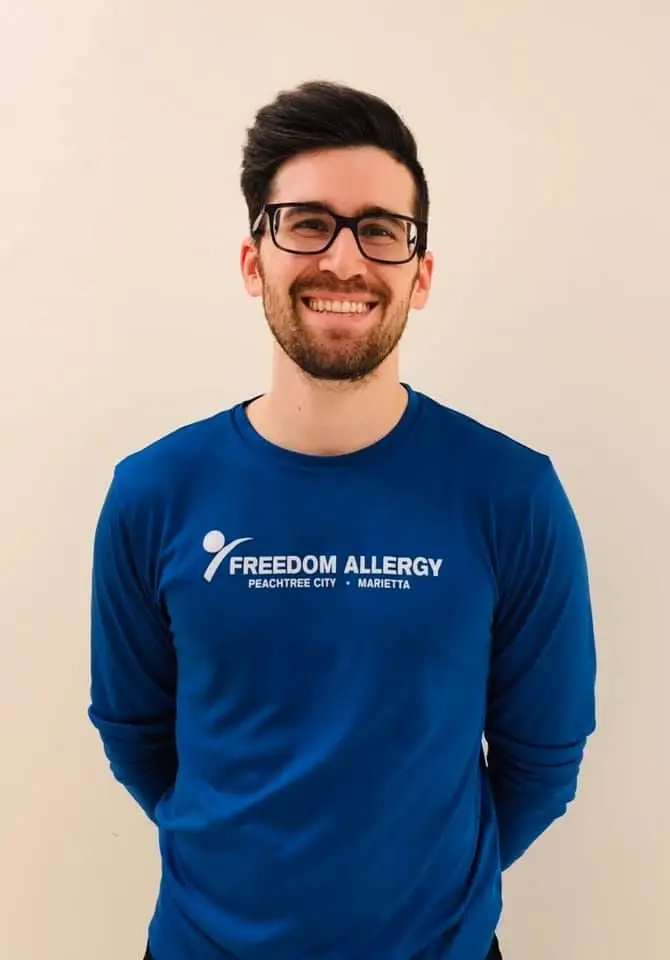 We are so happy to have Jacob with us at Freedom Allergy! He is a graduate of the University of Texas at Arlington, with a Bachelor of Science in Nursing. He has worked at the Memorial Health University Medical Center as a pediatric registered nurse and is part of the Association of Pediatric Hematology/Oncology Nurses. Our patients love Jacob and the care he provides to all who come in for allergy testing, allergy shots and OIT. Be sure to say to him the next time you're here!
Dr. Agrawal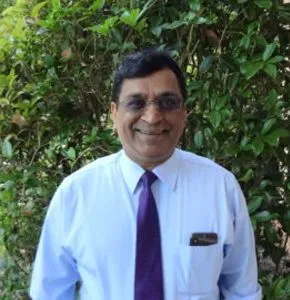 We all support Dr. Agrawal in providing the best care possible to our patients. We understand that having allergies and asthma can be difficult, and the team at Freedom Allergy hopes to assist you in all that you and your family may need.