Oral Immunotherapy – Atlanta, Peachtree City, Georgia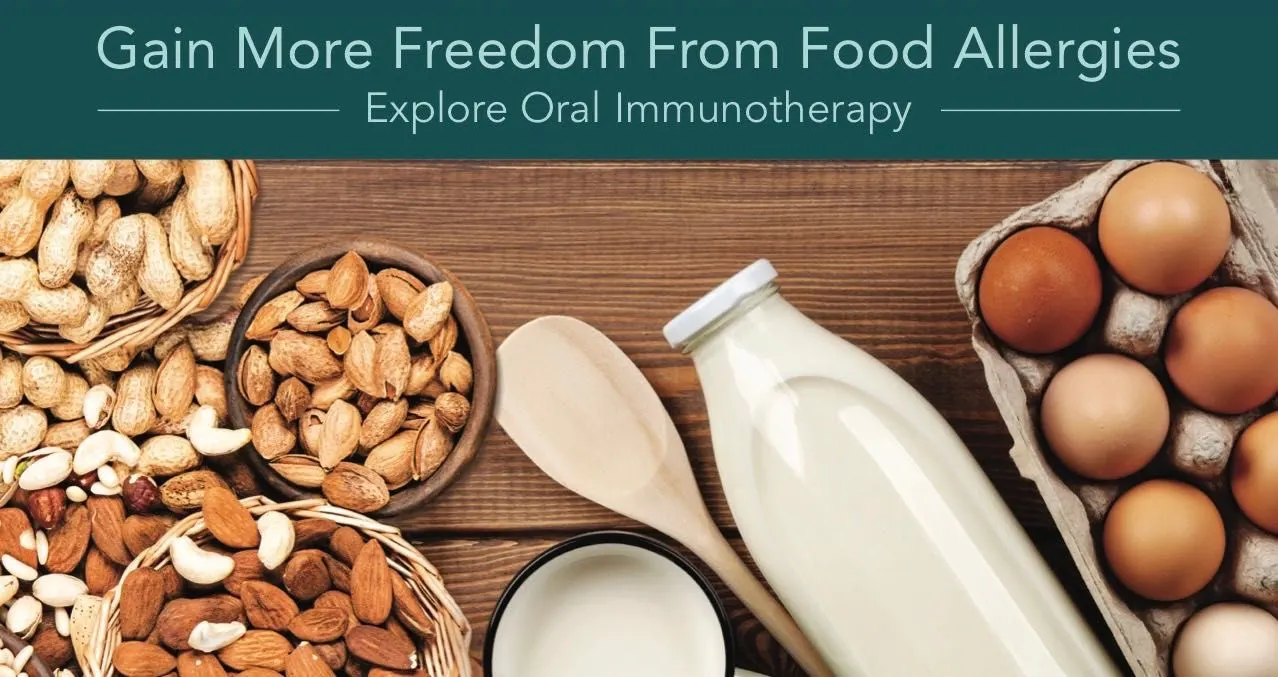 What is Oral Immunotherapy?
Oral immunotherapy (OIT) is a method of desensitizing your body to an allergen. A person suffering from a food allergy can develop a tolerance to the food by ingesting small doses over set time intervals. The concentration of food gradually increases throughout the therapy until you can eat the food without having an allergic reaction. This treatment should only be performed by an experienced board-certified allergist, in the safety of a medical setting. Dr. Agrawal at Freedom Allergy is only one of a few board-certified physicians in the Southern Region to perform this innovative allergy treatment.
Which Foods can Freedom Allergy Treat with Oral Immunotherapy?
Peanut
Tree Nuts (almond, pecan, walnut, hazelnut, cashew, pistachio, brazil nut, macadamia nut)
Milk
Egg
Wheat
Sesame
Soy
Fish
Shellfish
Contact us to inquire about other foods
What Ages Can Undergo Oral Immunotherapy?
We treat patients as young as 6 months with oral immunotherapy.
Who Should Not Undergo Oral Immunotherapy?
Contraindications to OIT include unstable asthma. Eosinophilic esophagitis is not a complete contraindication to OIT – we have successfully treated patients with OIT who have EoE.