Allergy Treatment, Rush Immunotherapy, Peachtree City, Georgia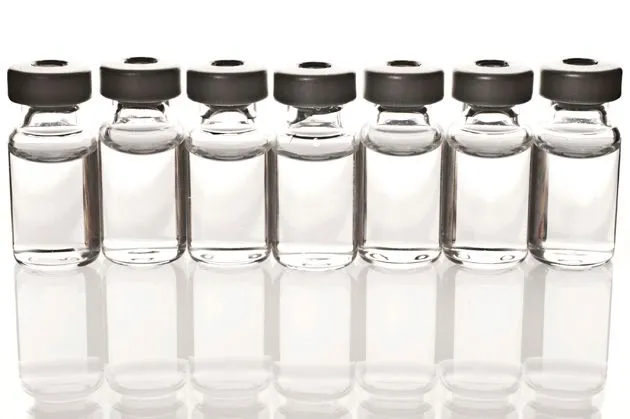 Immunotherapy is a method of treating allergic reactions through a series of injections containing the responsible allergen. This method of allergy desensitization provides faster relief and fewer reactions than traditional allergy shots. "Rush" immunotherapy allows patients to complete their treatment in an even shorter time period than with conventional immunotherapy. This means fewer office visits, fewer copays, and faster relief!
With this treatment, patients are pre-medicated with a steroid, and over a 4-6 hour time period (versus 6-8 months with conventional immunotherapy), they receive injections of increasing allergen concentration. Once patients are close to the strongest dose, they will return weekly for 4-6 weeks until they can tolerate their maximum dose of allergen. Once that maximum dose is achieved, patients return once every 4-6 weeks for the following 3-5 years until they are desensitized to that allergen.
Rush immunotherapy does pose an increased risk of local or systemic reaction. However, most reactions (if any) are not severe, the most common of which is usually flushing, generalized itching, or swelling of the shot site. Patients will remain under a physician's supervision for a longer time period after rush immunotherapy (usually 1.5-2 hours), in order to ensure patient safety.
Sources:
American Academy of Allergy Asthma & Immunology. Practice Parameters and Other Guidelines. 2014.
https://www.aaaai.org/conditions-and-treatments/library/allergy-library/immunotherapy-can-provide-lasting-relief
Cox L, Nelson H, Lockey R. Allergen Immunotherapy: A Practice Parameter Third Update. Journal of Allergy and Clinical Immunology. 2011.
http://www.aaaai.org/Aaaai/media/MediaLibrary/PDF%20Documents/Practice%20and%20Parameters/Allergen-immunotherapy-Jan-2011.pdf