Allergy Doctor, Atlanta, Peachtree City, Georgia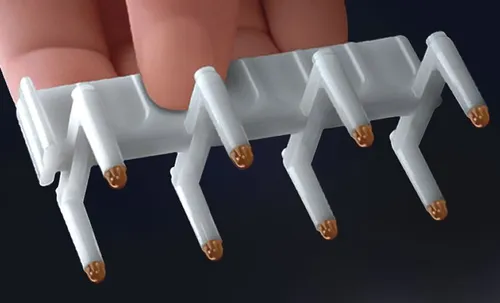 Skin Prick Testing
Ways to Diagnose an Allergy
Skin Testing
During allergy skin testing, your skin is exposed to several allergens (food and/or environmental) and assessed for an allergic response. Your allergist will use a small plastic device to prick the skin and apply the allergens. If your skin becomes red, raised and itchy after 15-20 minutes, this may indicate an allergy.
Allergy Blood Testing
Allergy blood tests are used if a patient can't stop a medication that interferes with skin testing, if the patient has a skin condition like dermatitis, psoriasis or eczema, or if it would better suit the patient to have just one "poke" versus several (ie, a baby or young child). Blood testing is also used if the patient has poorly controlled asthma, or if the allergy is so severe that the testing could cause a systemic or anaphylactic reaction. Allergy blood tests are also used to check how well a patient's allergy treatment is working.
Types of allergy blood tests include Enzyme-Linked Immunosorbent Assay (ELISA) and Radioallergosorbent Test (RAST). ELISA is used more commonly than RAST, and measures the amount of antibodies in your blood specific to certain allergens.
Complement testing can be used to measure the amount of a specific antibody or a specific antigen in the blood. The test helps determine which foods may be causing inflammation in the body and triggering an immune response.
Patch Testing
Patch Testing is a way to test for the allergens responsible for delayed allergic reactions. Instead of poking the skin with a plastic device to administer an allergen (as in allergy skin testing), patch testing occurs by placing a patch on a patient's back that contains a small amount of the allergen. The patch stays on for two days, since a delayed allergic response will not occur quickly enough for skin prick testing. The patch site will be observed for redness, blisters, and swelling.
Sensitivity Testing
Sensitivity Testing is a blood test used to check for food sensitivities (different from food allergies). Food sensitivity is different from food allergy and food intolerance, and essentially describes an inconsistent and unpredictable reaction to certain foods. A person with food sensitivity may eat the food one time with no reaction, but experience symptoms (stomach cramps, nausea, acid reflux) at other times.